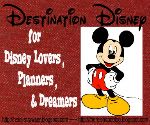 #68 The
Jungle Cruise
in the Magic Kingdom is one of the attractions we all look forward to every trip to Walt Disney World. I love the corny jokes and though the animals and characters along the cruise put on the same show every trip, I make sure we never miss this attraction. When we began making the list, all three kids asked on separate occasions to add this to our Disney to do list. That is always a good sign!

It looks like Aladdin is also saying,
"Where's Jasmine?"
#67 As you may be able to tell from this blog, my little Emily loves each and every princess. On this trip, she would like to meet
Jasmine
. On our last trip, we spotted her at one point in World Showcase, but as we got into line, we were told that the line was closed. I had hoped we would spot her on another occasion, but no such luck. Hopefully, this year Emily will finally get to meet her.
#66 During the fall season, the Magic Kingdom is decorated top to bottom with all types of decorations. My personal favorites are the
Mickey Mouse Jack-O-Lanterns
, which I cannot wait to see in October. I wish my pumpkin carving skills were a little better (ok, much better) because I would attempt to recreate some of these here at home!